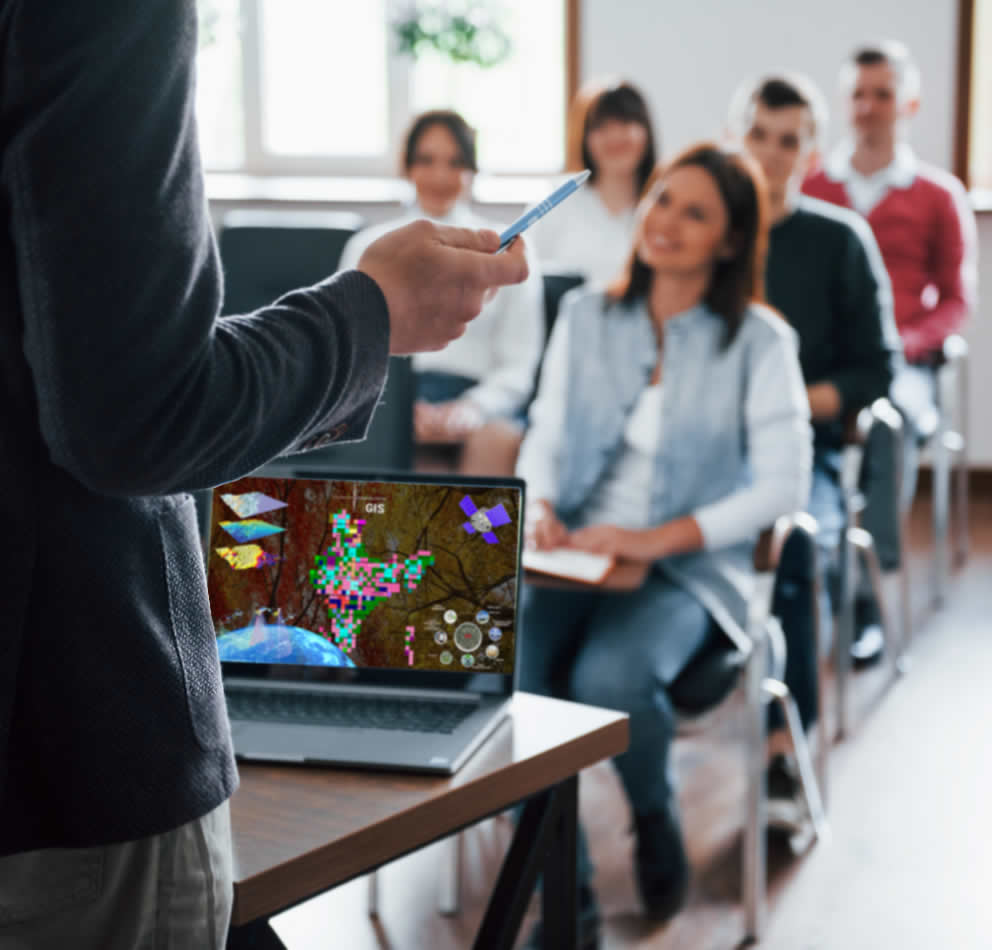 KABG techGIS is A Company: KABG techGIS Services has been set up as service provider in the field of Web, Customized Software's, GIS and Remote Sensing for advancing and giving the breakthrough technology and programs in the area of resource planning and management using the advanced technologies. We are dedicated to provide the services and smiles to our clients in various market segments. We are fully capable of executing projects in various fields in which we have a dedicated team and the consultants.
Furnishing the personal and professional skills and there by achieving high quality and organizational excellence. Ensuring everybody's participation, cultural programs like yoga and meditation and family orientation. To achieve technological leadership by adopting high-end technology perfection.
KABG'S providing solutions across the entire geospatial field, from data creation, conversion, and enhancement to software development and consulting. The ability to offer complete solutions like Data, Software and Engineering under a key differentiator for the company.